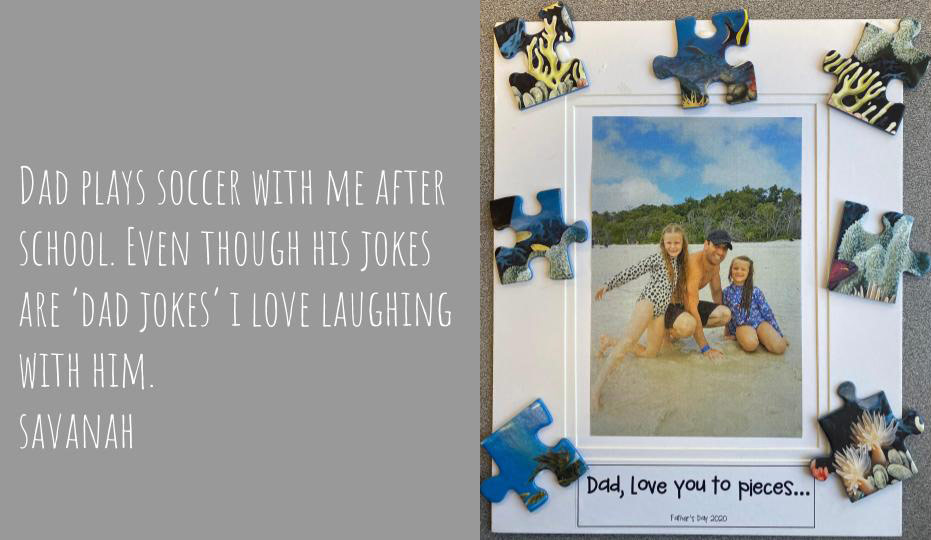 Father's Day means Masses, BBQs, fridge-door-worthy craft and a dad jokes free-for-all, right? Though some of the usual Father's Day celebrations were off-limits due to COVID-19, Catholic Education Diocese of Parramatta schools sought new ways to make the occasion special in 2020.
Alongside the usual Father's Day stalls and raffles, many schools have come up with unique ideas to celebrate the contribution of fathers in their community. Video messages, photo cards, frames and collages and zoom liturgies for fathers to tune into.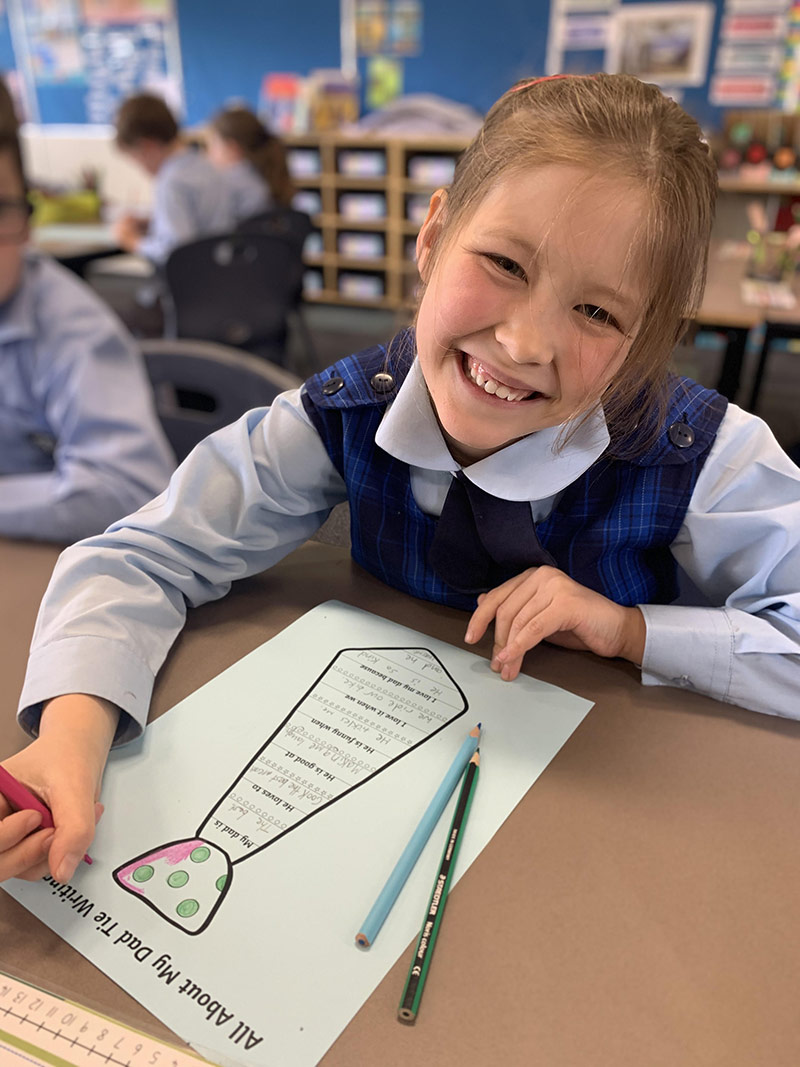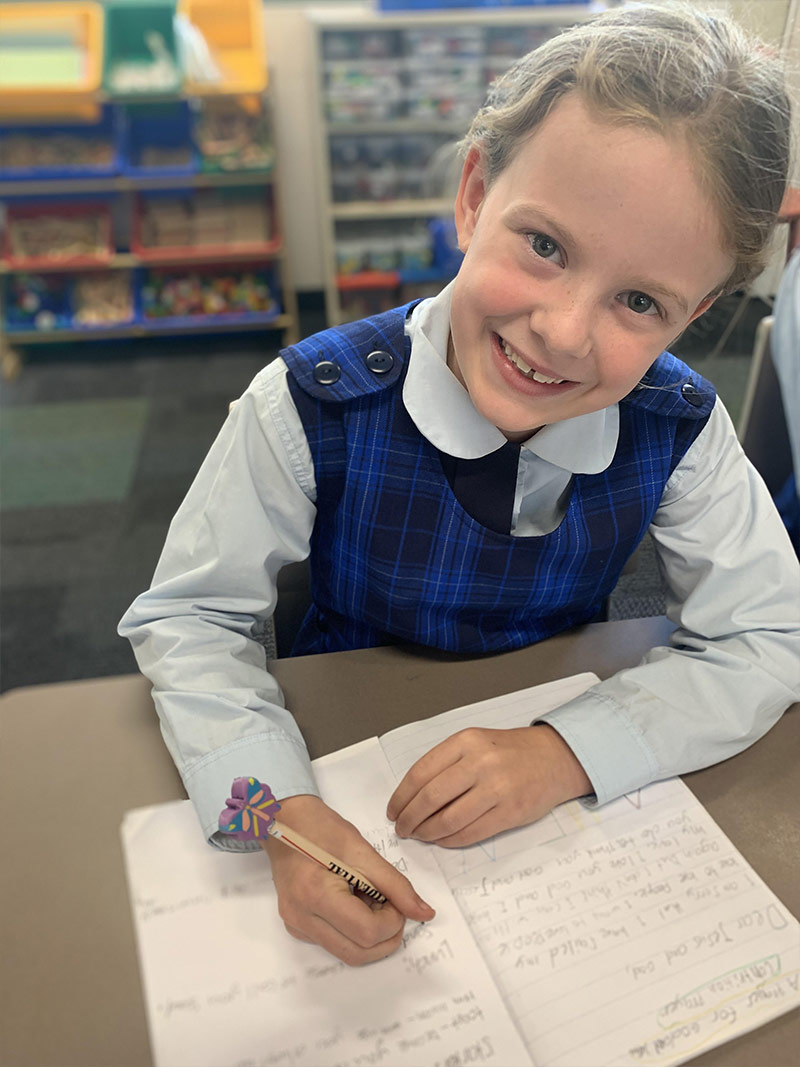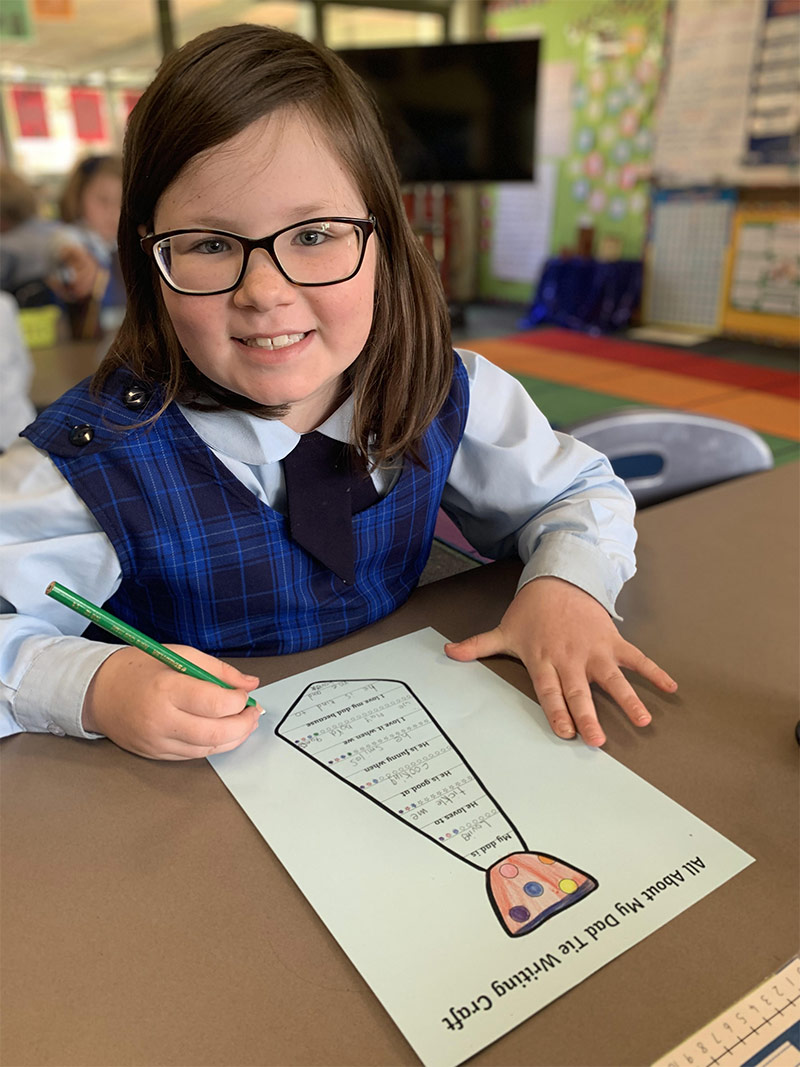 "At St Thomas Aquinas, we have been reflecting on the special men in our lives," said St Thomas Aquinas Springwood Religious Education Co-ordinator Virginia Fortunat. "We understand that 2020 is a difficult one for families who can't visit their extended families this weekend."
"They might not be famous but in the eyes of their children, dads are pretty spectacular," said St Angela's Primary Principal Leanne Nettleton. "They work hard, are fun to be with, give great big hugs and above all else they have a huge heart and love us unconditionally."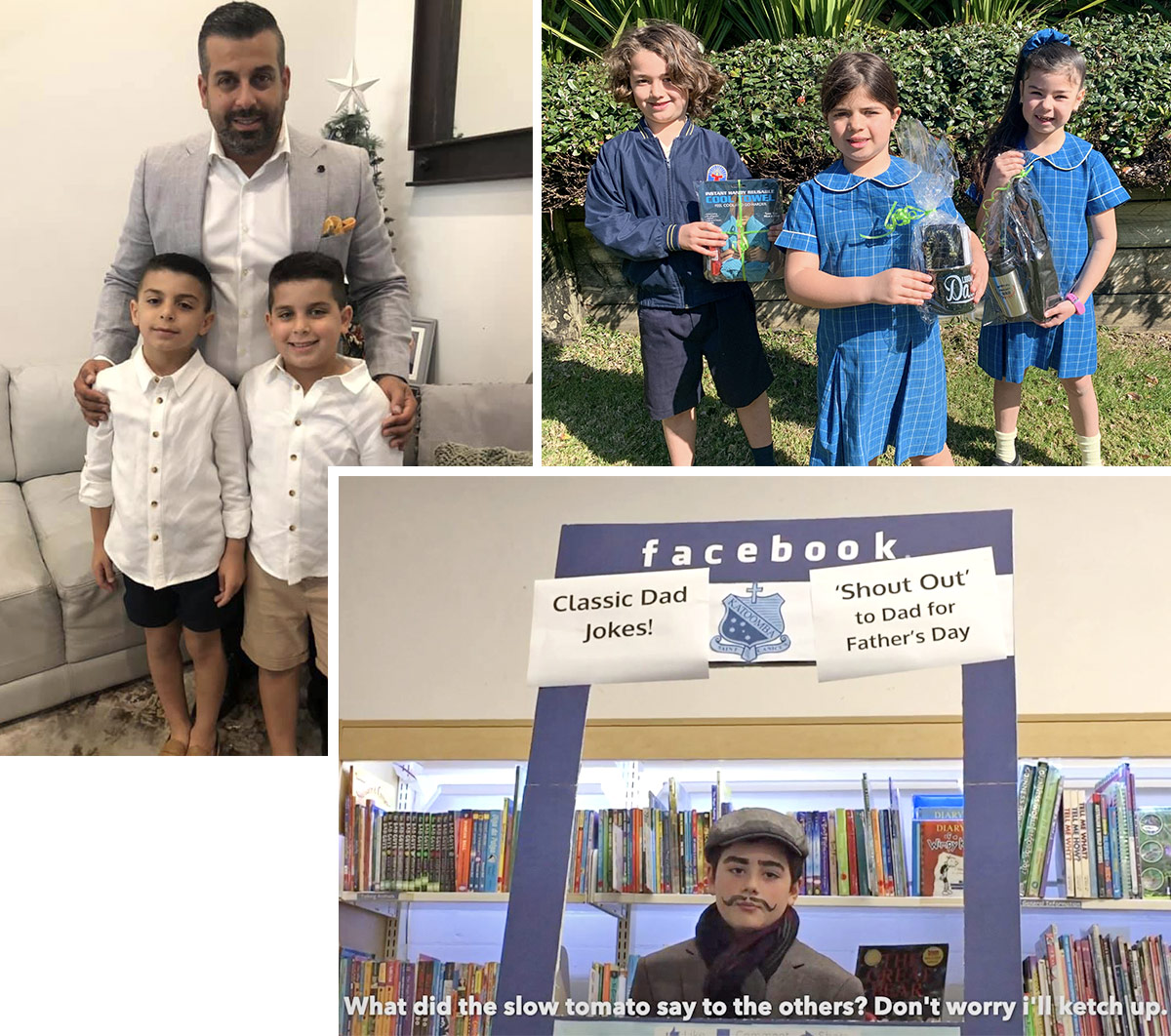 Father's Day celebrations at Our Lady of Mt Carmel Wentworthville, St Angela's Castle Hill (top right) and St Canice's Primary Katoomba (bottom right)
"Father's Day makes many people very happy but can also be tinged with some sadness for people like me whose fathers aren't here," said St Canice's Primary Katoomba Principal Miriam Meaney. "Whatever way Father's Day makes us feel, it is ok and good to talk about it to the people we love."
Through videos and cards, students have certainly been freely expressing lots of happy, meaningful and sometimes brutally honest comments about their fathers.
"I have so much fun with my dad, especially when he tells me he's supposed to be funny with his dad jokes that aren't funny at all," said Mia from Our Lady of Mount Carmel Primary Wentworthville.
"We use lots of patience with dad when he takes a long time making our dinner," said Seth, a Year 3 student at St Angela's Primary Castle Hill.
"My dad's love is as big as the entire universe," said a student from St Patrick's Primary Guildford. "His hugs are warmer than the sun and he is as handsome as a knight."
The students at St Patrick's also highlighted how their faith helps highlight the importance of fathers.
"In the Bible there are many great father figures," the students said. "St Joseph is a great father who helped raise Jesus. We know God created fathers for a special reason."
"In a year where many things have been restricted and gone uncelebrated, we felt that it was vital that we recognise the importance of fathers, grandfathers, uncles, brothers and other important male figures in the lives of our students," said Lauren Anderiesz, Assistant Principal at Our Lady of Mount Carmel.
It's also worth noting that fathers themselves recognise the important role they play in their childrens' lives.
"My hopes and dreams for my son are that he is healthy, happy, loved and prosperous," said Gary Combis, father at St Paul the Apostle Primary Winston Hills. "I never want him to forget that no matter what I will always be there for him and love him with all my heart."
"I'm so proud to be a dad," said Charlie, a father at Our Lady of Mount Carmel. "Watching my kids grow up, from being toddlers to young adults, I can't believe how quick it has gone. I think teaching them the values of life, especially how to respect others, is so important."
"Being a dad is lighting the way, holding their hands, lifting them up, feeling their pain and softening their falls," said Peter Fitzsimons, a father at St Angela's. "It is seeing them as their very best, rejoicing in their success and loving them profoundly as they grow into their place in this world."
Catholic Education Diocese of Parramatta wishes all the dads, grandpas, pops, uncles and other caring father-figures a super day on Sunday.