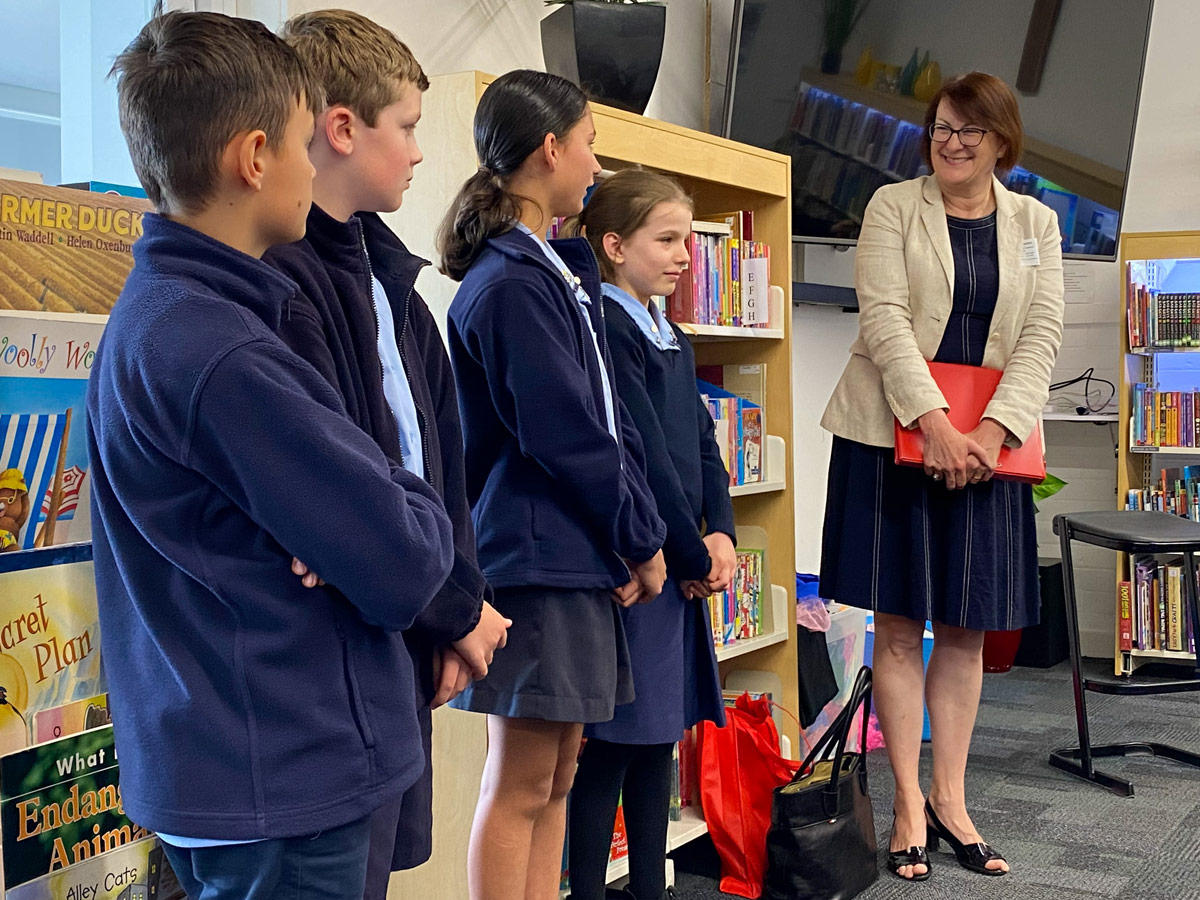 Leadership role models for young people can come from any walk of life - parents, teachers, doctors, business people, sporting heroes, politicians. However, there's one thing they all tend to have in common - they're typically adults.
St Canice's Primary Katoomba has been working hard to establish a new group of younger role models for its students through a special leadership program where current student leaders educate the school's future leaders.
The program calls on current leaders to run a leadership workshop for next year's potential leadership candidates with an emphasis on encouraging students to get involved whether they're interested in taking on an actual leadership position or simply want to lead.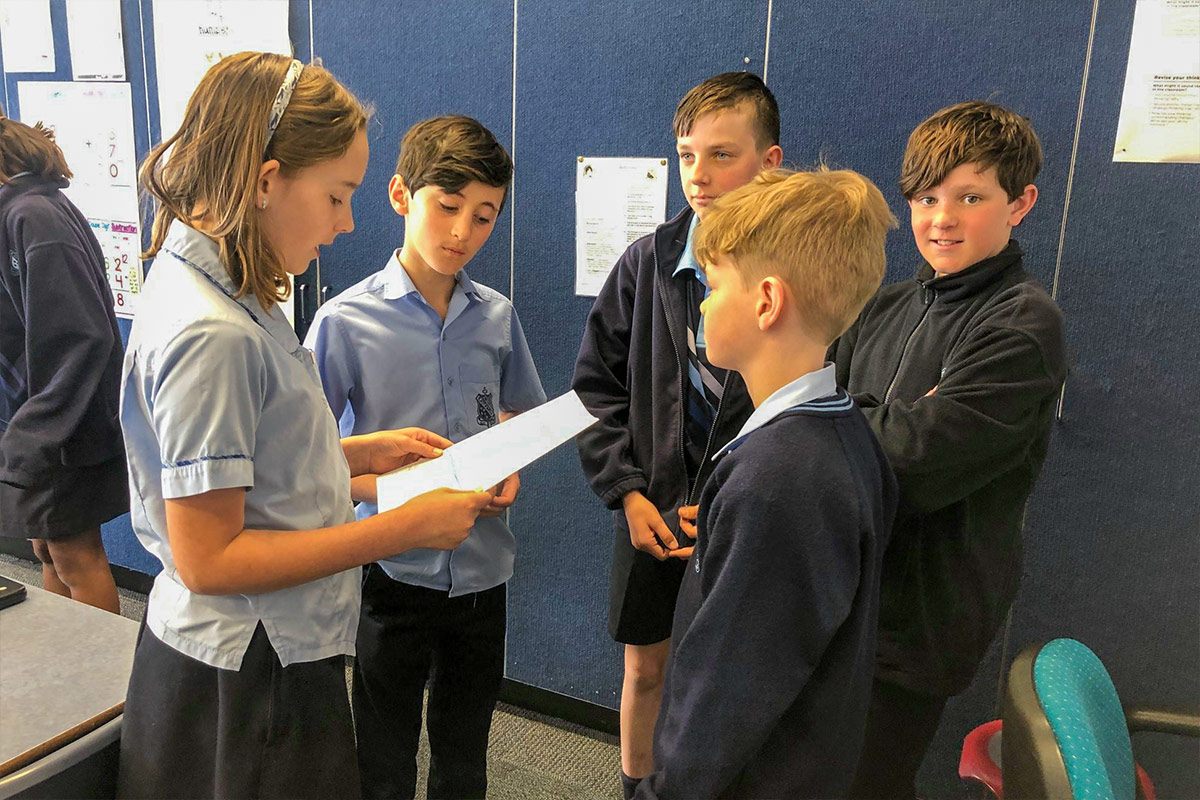 "The Year 5 students who were involved were highly engaged with this and the Year 6 students really took the role of teachers," explained Principal Miriam Meaney. "It's been so lovely to see our current leaders have great engagement and form a bond with the younger students. I think they're seriously looked up to and it's inspiring the young students - they're fantastic role models."
The leadership groups worked on a response to the question, 'what does it mean to be a good leader?'
"Leadership is not for show," they said. "A lot of leadership happens in your head as you plan how best to communicate with others and how to get the best out of them. You have to be prepared to make sacrifices for others and always willing to help."
The 2020 leaders got a special helping hand from Macquarie MP Susan Templeman who recently visited the school and was only too happy to lend advice on how they could best pass on the skills of leadership to younger students.
"A lot of young leaders typically mistake leadership as being about the attention they get or the stature but our leaders in 2020 have been so humble and giving of themselves and so considerate about trying to represent all students at St Canice's," said Miriam.
The workshops call on both sets of students to identify leaders who impress them and what their qualities are. Current leaders give insight into their own experiences of leadership, both the good and the hard parts. The future leaders are given scenarios to work on such as "what would you do if you noticed a student bullying another student in the playground" or "what would you do if a student said something bad about a teacher behind their back". The scenarios were devised entirely by students and gave some intriguing insight as to what students perceived as hypothetical issues that might require good leadership.
The last element of the workshop required the groups to design leadership posters and the outcome has been so positive, the school hopes to have them put on display around the school next year.
"It sends a really powerful message to the entire student group about what it means to be a leader, especially having that come from the new student leaders," said Miriam.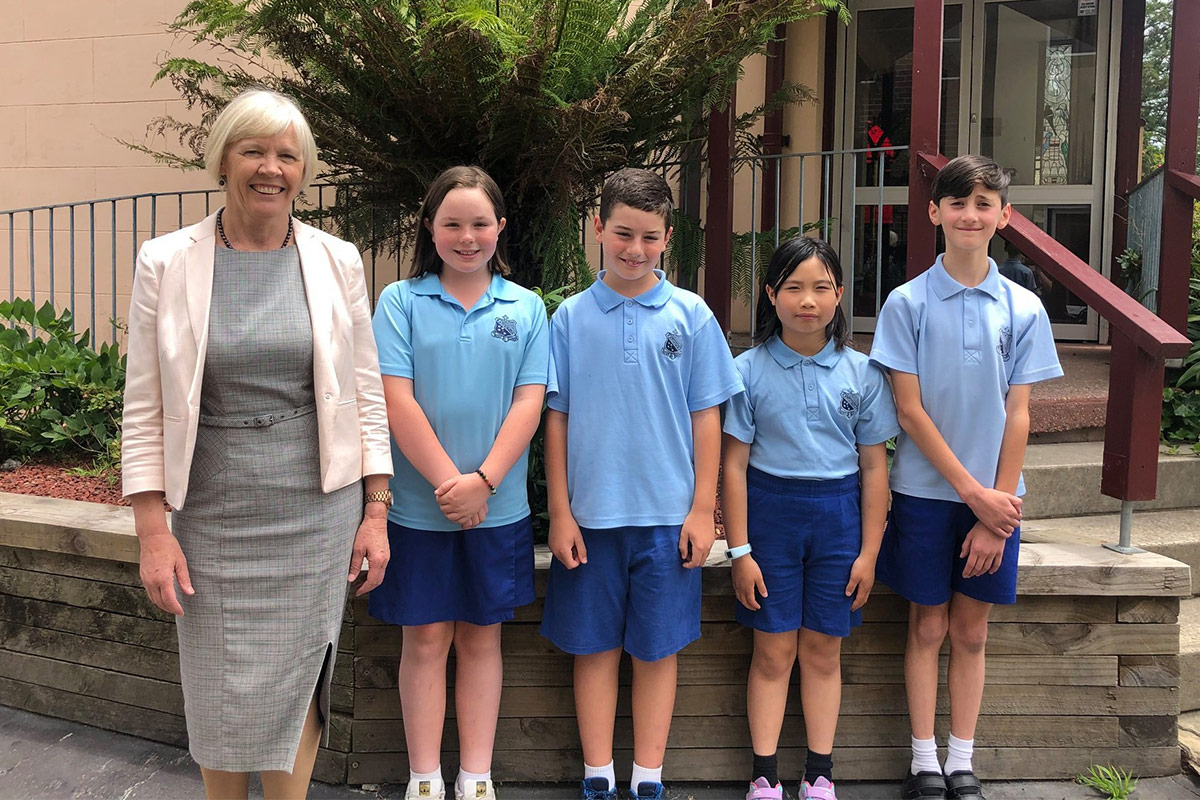 St Canice's 2021 student leaders - Angie, Edie, Billy and Emilio
While the COVID-19 pandemic robbed the 2020 school leadership group of many opportunities to showcase their leadership, the school's culture of inclusion and leading by example has continued to flourish.
"The guidance given by 2020 leaders has been exemplary," said Miriam. "They're so polite and pleasant and their guidance is giving me a lot of confidence about next year's leaders. I definitely think there's an understanding that leadership is not about seeking attention, it's about their actions and community. They've communicated that very well through their leadership so the students coming up really notice and learn from that."
"They've been especially strong at driving the school's inclusive culture. For example, if they see certain students being left out then they made sure they tried to do something about it. We have a positive behaviour token system here at St Canice's and they were active in handing out the tokens to students who exhibit these good qualities and behaviours. "
"I'm so excited to see the great culture at St Canice's strengthen even more in the next 12 months and the years ahead."
Based on the students' response when asked what does a St Canice's leader look like, the future certainly seems in good hands.
"Leaders put others before themselves and lead using the St Canice's calling: To love selflessly, to live responsibly and to learn purposefully," they said.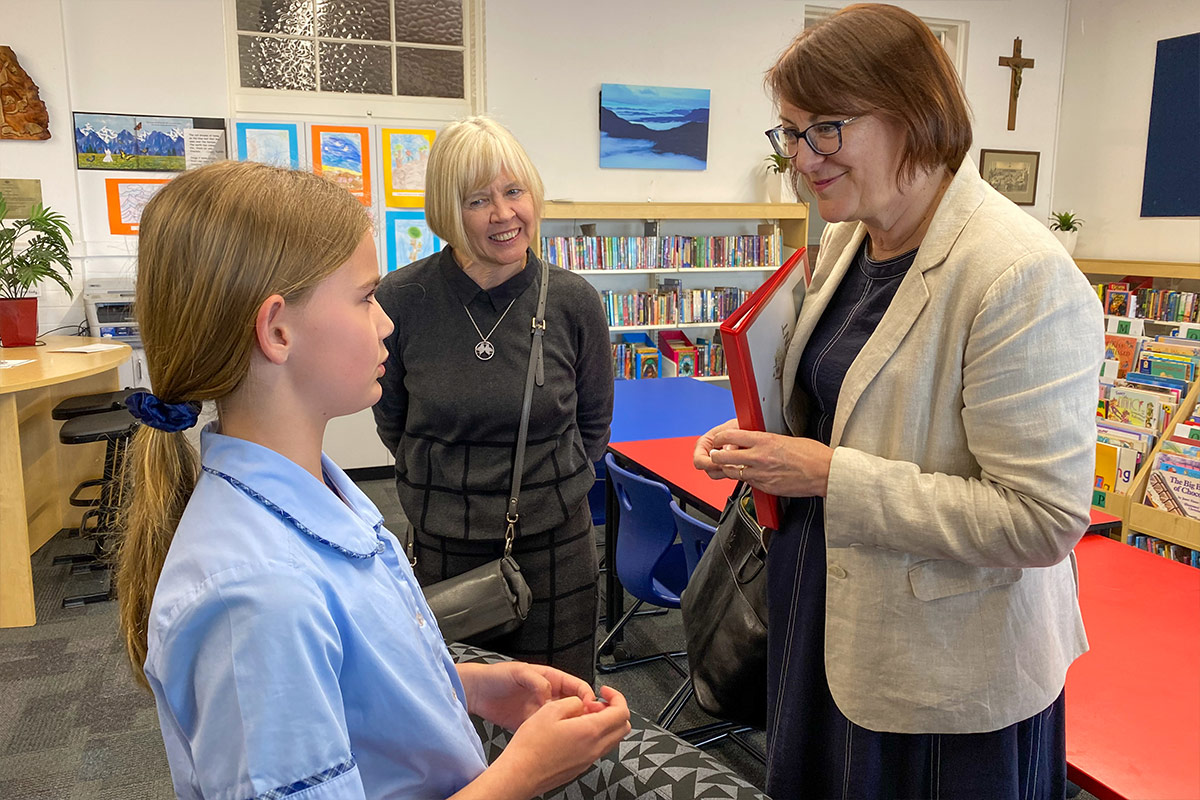 ---
Learn more about what make St Canice's Primary such a great school