Happy journey from the Mountains to the Sea
19 Oct 2017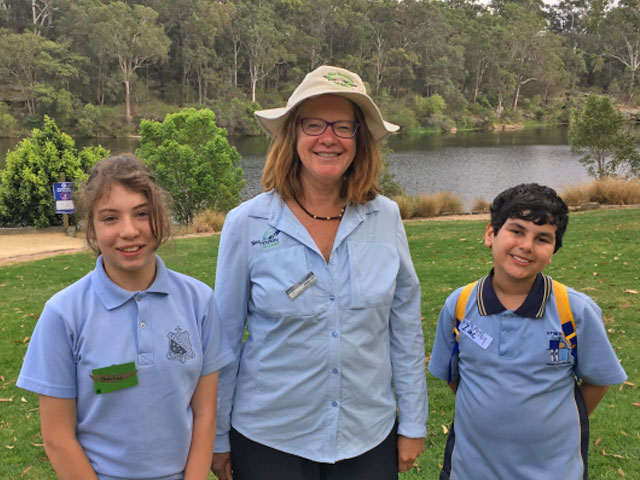 Primary school students from the mountains to the beaches gathered together for a special project to raise awareness of the importance clean waterways across the breadth of Sydney.
And in doing so, added a little more joy and happiness to their lives.
Studies show that kids who connect regularly with nature are healthier and happier and also grow up to become more environmentally responsible adults.
The project started at Katoomba where a class from St Canice's Catholic Primary traveled to Lake Parramatta where they met students from St Monica's, North Parramatta.
The students worked in teams to explore the lake, enjoy the tranquil site and talk about keeping our rivers, lakes and oceans clean.
The two schools then boarded a bus and met with students from St Rose, Collaroy to visit the beach.
Blue Mountains Council environmental educational officer Jenny Hill said the school excursion was about developing "water literacy" and acts to protect our waterways for the future.
Ms Hill said every child and young person who connects regularly with nature, learns to care for and respect the natural areas in their backyards.
"This was a shared experience for all the students from the Mountains to different parts of Sydney and the focus was on water," she said.
"But is was also a time to enjoy these beautiful natural settings as they discovered more about the importance of clean waterways."
The next stage of the project will involve the Collaroy students meeting with the St Monica's team at Lake Parramatta, and then venturing up to the mountains.
St Canice's principal Mark Geerling said the school was very committed to raising awareness about the environment, and the students were very enthusiastic.