As Principal of St Canice's Catholic Primary School, let me introduce you to our wonderful learning community, situated in Katoomba, on a Blue Mountains world-heritage listed site.
Our motto, 'Growth through Love and Learning', promotes excellence in learning founded on love - love for each other, love for learning, love for our environment and love for those not as fortunate as we are. For over 100 years St Canice's has been an integral part of our local community, and I am proud to be leading the school in continuing its mission to help students to love selflessly, to live responsibly and to learn purposefully. We are committed to 'community': the school community, the faith community, the Katoomba community.
Our school develops, encourages and celebrates the unique talents and skills of every child. Learning is tailored to the individual needs of each child by our expert teaching staff and our contemporary learning spaces are designed to maximise student engagement. A wide range of technologies are used to support learning, and our teachers are constantly exploring the latest educational research and strategies to ensure their students are being offered the very best education.
We are committed to the development of strong literacy and numeracy skills in our students to provide a strong foundation for continued learning success throughout school and beyond. Our students interact and work cooperatively. They are encouraged to share ideas, clarify their understandings and reflect on their learning. We help young people develop the vital skills of resilience and perseverance.
Surrounded by nature, our school is set in a beautiful, world-heritage listed location that encourages outdoor learning, play and exploration. We have grassed play areas for ball games and relaxed play. We have a basketball court, sandpits and even two cubby houses. Our indigenous garden area is coordinated by a teacher and is maintained by our students.
St Canice's is committed to providing a safe, nurturing environment where students learn within a community where they feel cared for and happy.We offer our students an excellent educational experience and foster in them a lifelong love of learning. I encourage you to experience first-hand our students engaged in their learning, our learning spaces and facilities and the strong sense of community that permeates the school. Every day is an Open Day at St Canice's!
Miriam Meaney
Principal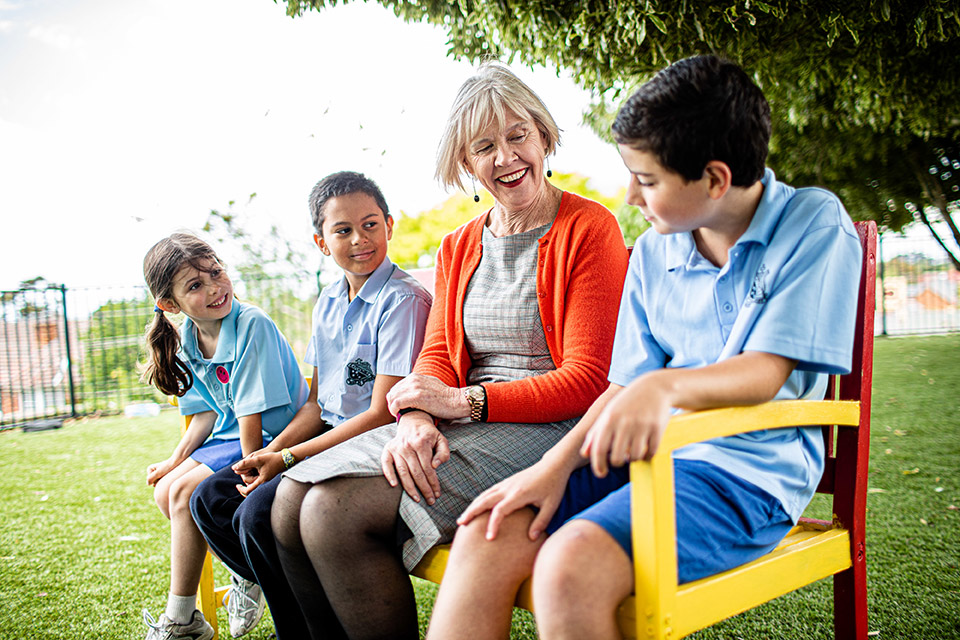 We look forward to welcoming you to St Canice's!
Contact us today to arrange a visit