FACILITIES AND RESOURCES
St Canice's Primary provides modern learning spaces that support collaboration and enhance a variety of educational experiences.
The learning spaces at St Canice's Primary are designed to enhance the learning opportunities of our students
From the latest technology to flexible seating options and adaptable class sizes, students will learn how to work both independently and as part of a small or large group depending on the task at hand.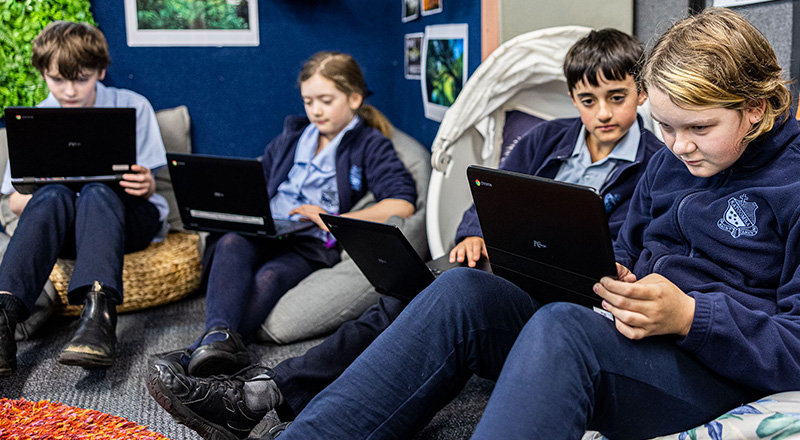 TAKE A 360° VIRTUAL TOUR
We invite you to explore our school facilities and discover what makes St Canice's a great place for your child.

LEARNING SPACES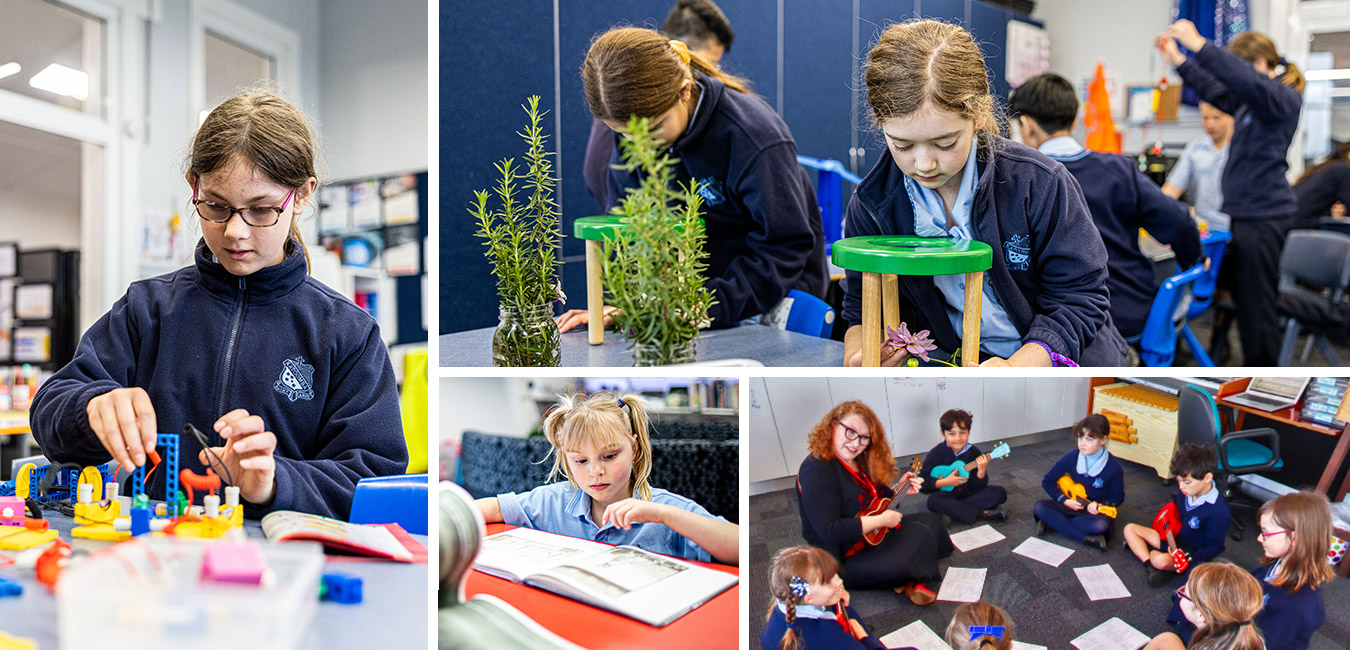 Our learning spaces focus on developing the foundations of lifelong enquiry and love of learning. Students learn to work together and independently utilising equipment and technology that matches the task, fosters their creativity and encourages critical thinking and problem solving.
Digital tools are an integral part of today's education and our students enjoy a 1:1 device ratio, with students in kindergarten using iPads to enhance learning, and older students utilising Chromebooks.
What learning looks like at St Canice's
SPECIALISED AREAS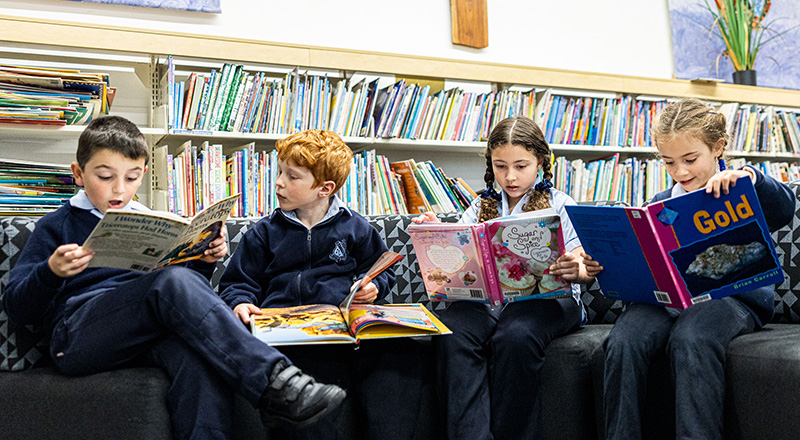 Our library is a learning and play hub, equipped with the resources that enable our students to read, to play constructively and to engage with technology.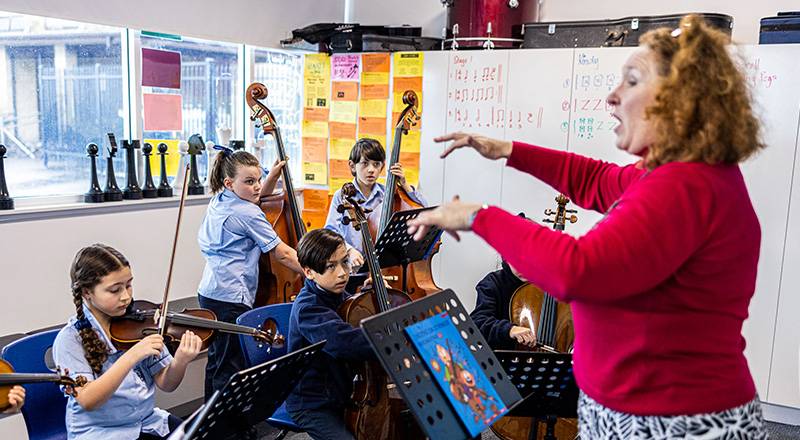 One of our most popular spaces, equipped for sound recording and used for a variety of music and media learning experiences. It is here that students have weekly music lessons or learn to play a variety of string instruments as wholes classes or in small group lessons.
OUTDOOR AREAS
Students at St Canice's also enjoy making the most of the school's outdoor areas. These include sports courts and fields, playground equipment, a sandpit and cubby houses.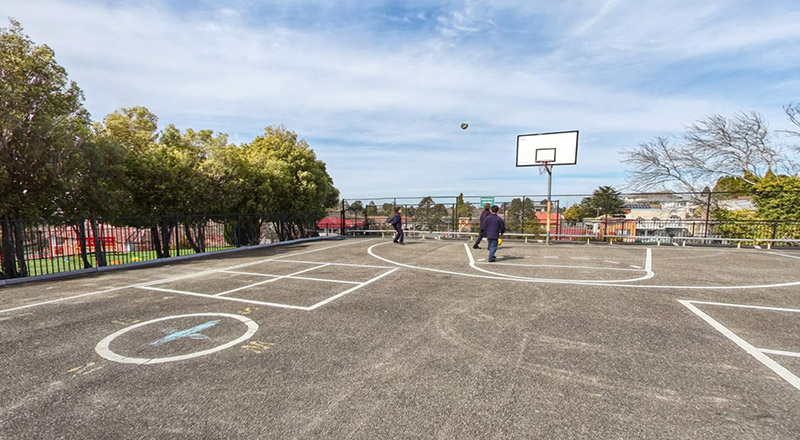 Basketball/ handball courts
A large basketball/handball court supports a range of healthy physical activities and positive social interactions.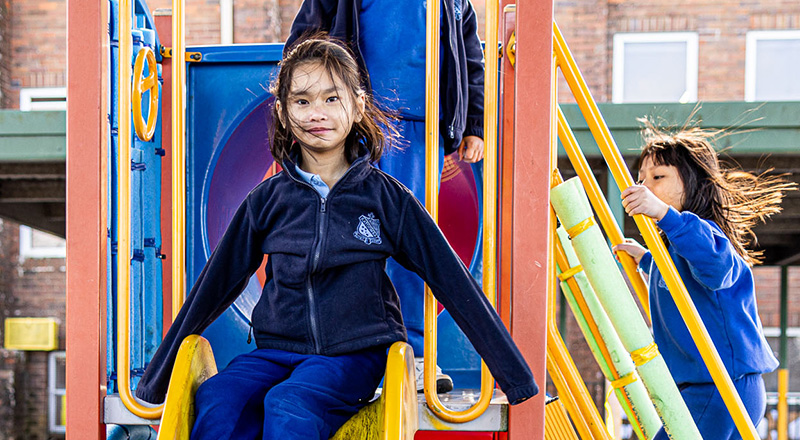 Our students love exploring our interactive playground with ample shaded areas. This area encourages creative play and social development and includes a sandpit and cubby houses for younger children.
Our sustainable school garden gives students the chance to learn about nature and instils a sense of responsibility for their environment. We often grow our own vegetables, introducing the children to healthy foods.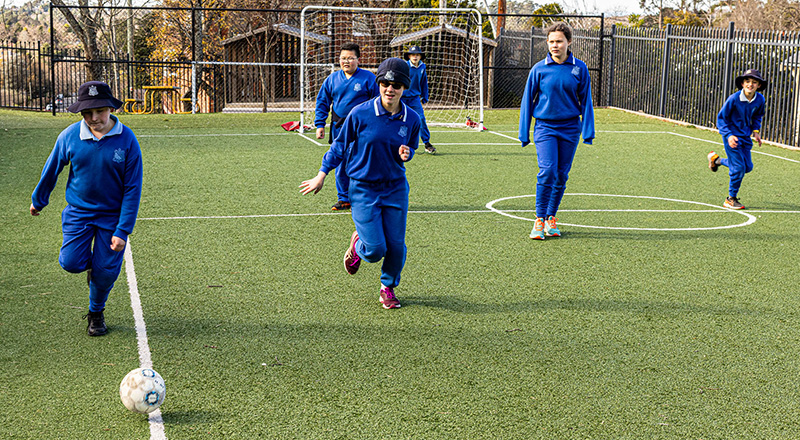 Soccer and netball facilities
Offering our students the chance to play a variety of sports is important to us, and our astro-turf sports area supports activities such as netball and soccer.
ST CANICE'S HAS SPACES TO SUPPORT THE GROWTH OF ALL STUDENTS
Call us today to arrange a tour and find out how to enrol.