OUR CURRICULUM
St Canice's Primary provides a rigorous, balanced and relevant curriculum, focused on the unique needs of each child.
EDUCATING FOR THE FUTURE
The learning journey at St Canice's Primary honours the developmental stages in a student's life. Based on leading educational research and the best of today's technologies, we prepare students for the future by teaching them how to think critically and creatively, how to communicate effectively and how to lead and work both independently and collaboratively.
EDUCATING FOR THE FUTURE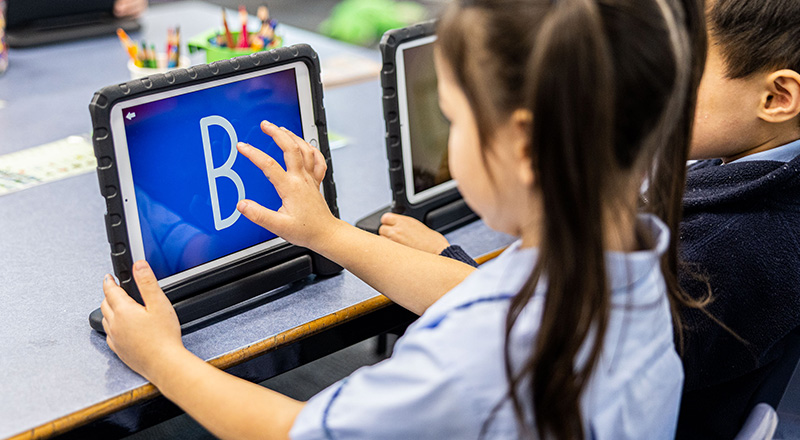 THE KEY LEARNING AREAS
We follow the NSW Education Standards Authority (NESA) approved curriculum in the key learning areas of:
RELIGIOUS EDUCATION
As a Catholic school we also have a strong religious dimension that runs through all the Key Learning Areas (KLAs) and is also formally recognised as the KLA of Religious Education.
St Canice's students take part in formal Religious Education every day, based on the new Catholic Schools Parramatta Diocese curriculum that is relevant to our students and to the world they live in.
RELIGIOUS EDUCATION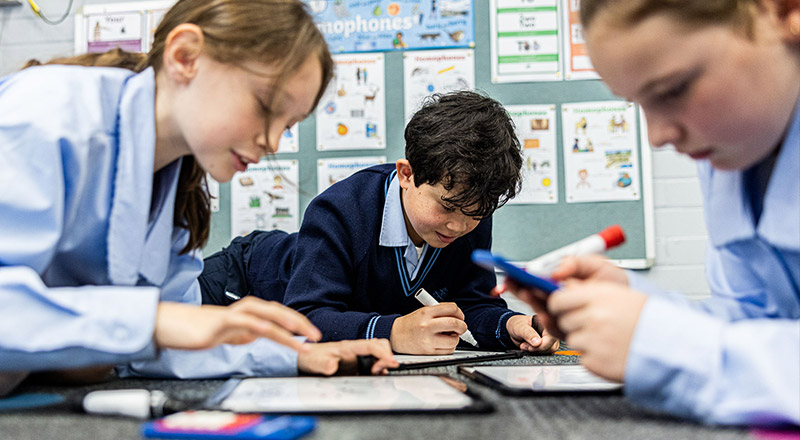 Students at St Canice's benefit from an enriched curriculum with guidance from expert teachers in Music and Art
At no extra charge our students receive weekly music lessons with our specialist music teacher. In addition, students in Years 3 and 4 (and other students with their own string instruments who wish to join) participate in string instrument music lessons. Our school Ensemble enjoys many opportunities to perform for the school and wider community.
Our school has a focus on the arts, with Visual Arts lessons also being delivered by a specialist art teacher.
Our focus on student creativity is celebrated at the end of Term 3 each year with Creative Arts Week. Our wider school community is involved in this event showcasing the amazing talents of our students.
As the building blocks for all learning, we have a strong focus on Literacy and Numeracy throughout our learning and teaching programs
All our students are supported in their learning with additional assistance when required.
Programs targeting student learning needs include:
Reading Recovery
Year 1
Extending Mathematical Understanding (EMU) program
Stage 1
Reframing Readers Resourcefully (R3)
An intervention reading comprehension program
EMC3
Exploring Mathematical Sequences of Connected, Cumulative and Challenging Tasks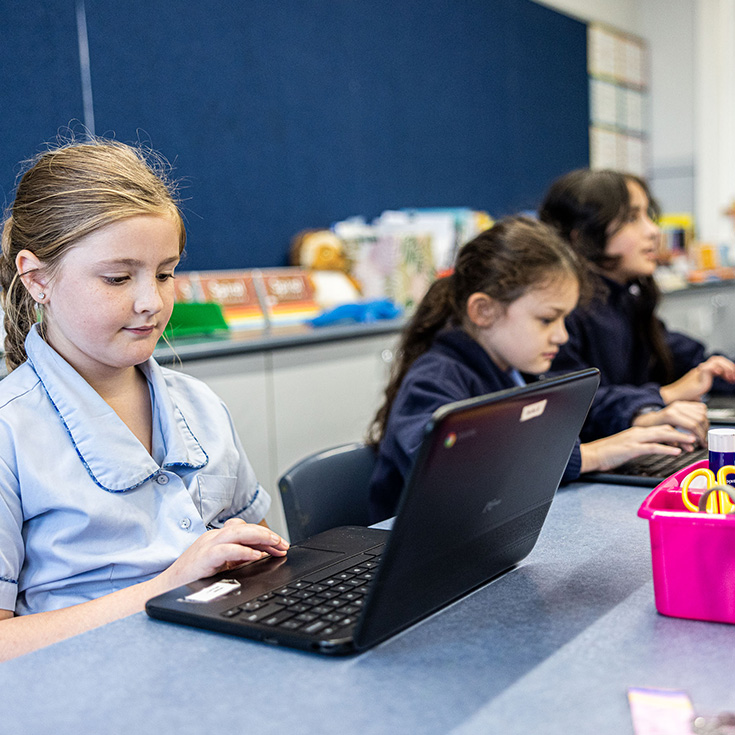 WE OFFER A VARIED CURRICULUM THAT IS ENGAGING AND RELEVANT
Contact St Canice's TODAY to learn more about our innovative learning community.