CEDP school libraries are physical and digital places of inquiry and reading.
They provide access to a range of resources that help kids on their Learning journey and help inspire purposeful learning.
Through access to our library resources and services, students develop a range of learner dispositions and capabilities to cultivate a culture of curiosity, creativity, imagination and innovation.
St Canice's library is a learning and play hub, equipped with the resources that enable our students to read, to play constructively and to engage with technology. Overall, it is used to extend opportunities beyond the classroom to express student creativity.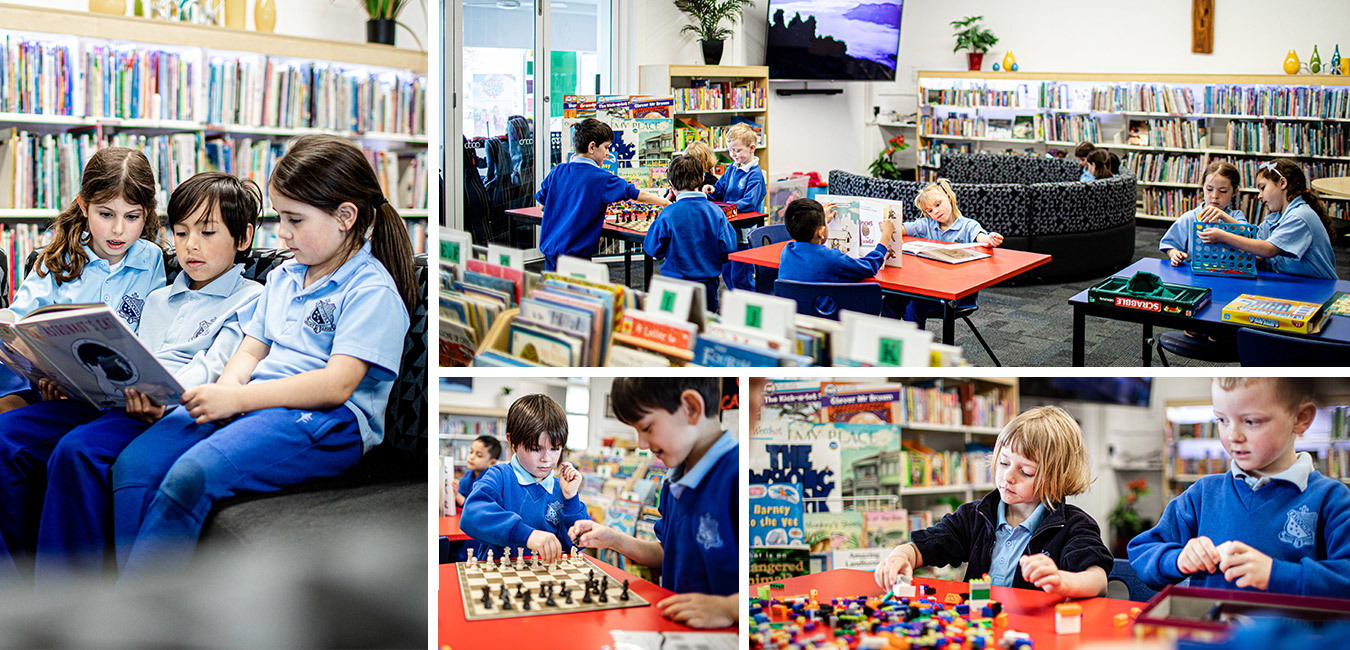 ---
eLibrary
Students have access to the eLibrary - the digital gateway to a range of quality online resources that encourage and enhance reading and support inquiry learning.
The virtual library gives access to an electronic bookshelf and database access for students and staff.
---
Visit St Canice's today to see learning in action!
We welcome new families to our school, Catholic and non-Catholic, so contact us today