Learning power of music
16 Nov 2017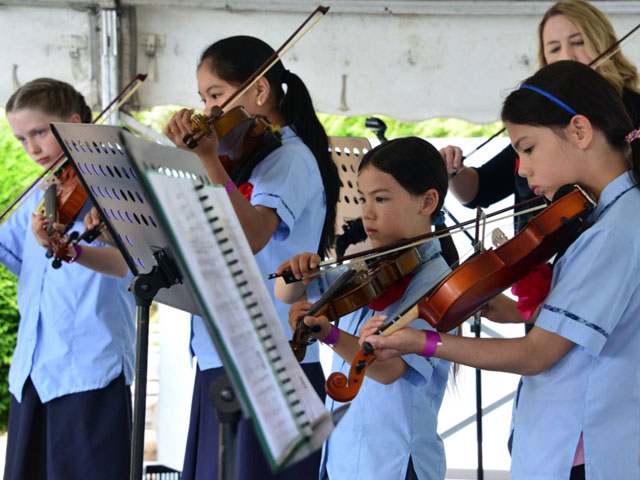 Musical training is linked to learning that spills over to language, speech, memory, attention and even vocal emotion, according to the latest research.
Our students have a love for music and our ensemble group has been invited to perform at a number of events before the end of the school year.
This Sunday we are playing at the 30th anniversary for the Mt Tomah Gardens. Later in the month, the group will be part of the entertainment at Sr Colleen's farewell on Sunday 26th November in the hall.
Finally, we are hoping to play for the Chamber of commerce in early December. The ensemble is a great way for students to develop the skills necessary to be able to perform as a group.
The orchestral discipline is developed and highlighted when the group do public performances.
A special thanks to Mr Phil Rooke who conducts this group of wonderful musicians.
In 2018 we are on the look out for more members to our group. If you are interested, please contact the school (this includes parents).
FACEBOOK
02 Dec 2022

Today St Canice's welcomed Lino from NRL League Stars Inspire Inclusion and Diversity program. Our S2 & S3 students listened to a presentation full of resources with important messages about attitudes, values and skills relating to respect, health, wellbeing, inclusion and diversity followed by some activities on the playground. Thank you Lino for visiting us 🏈🤗 #NRL