St Canice's has a big heart for its community
05 Mar 2018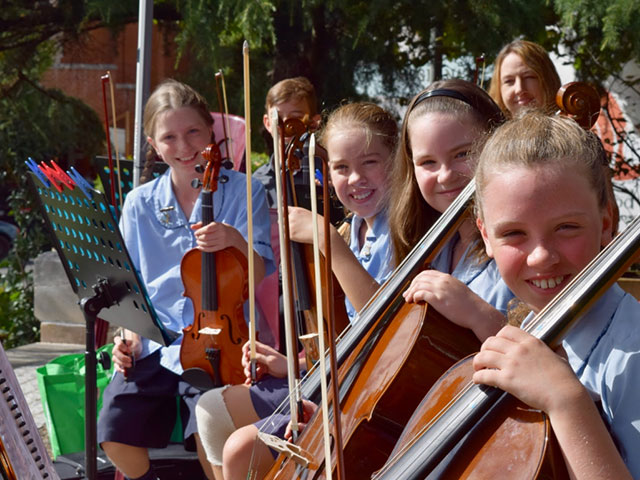 Despite St Canice's Primary School Katoomba being a small school, its heart is big when it comes to community service.
The school prides itself on being very community-minded and contributes to many charitable events. The school has raised more than $12,000 for Mini Vinnies. It has also raised funds for Caritas Australia, Christmas Carols at Bodington Aged Care, Street Carols, Sculptures at Scenic World, Water Wise with Blue Mountains Council and Totem.
When St Canice's String Ensemble performed at the recent 113th birthday celebration of the Central Blue Mountains Rotary, they were recognised with a Community Services Award for dedication and commitment to community service.
St Canice's Principal Mark Geerlings said they are very proud to have received an award which recognises the great work the school does within the community.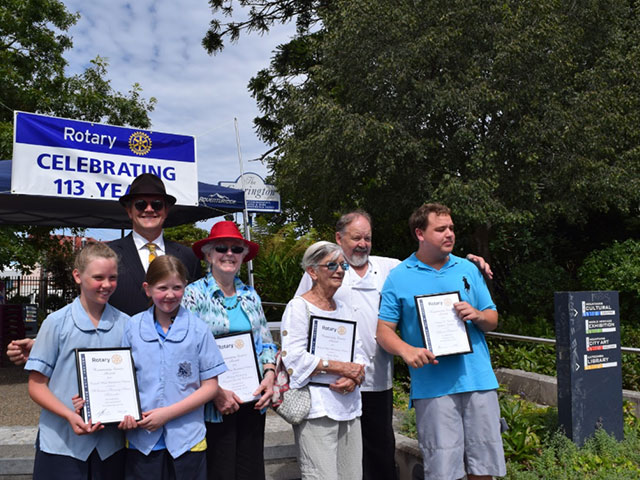 "It is important for the students to understand they have a responsibility to themselves but also to the community,'' Mr Geerlings said.
"At St Canice's, we reach out to those in need, provide opportunities for the community to see education in action and we have a strong belief in caring for our environment.
"We are blessed to live in a World Heritage listed area and therefore we have a responsibility to care for it.''
The school has also recently been involved in community consultations for the new Katoomba RSL design following the 2017 fire. It was also the first school in the Blue Mountains to be a part of the One Tree per Child project, and last year decorated a star on Katoomba Street to bring the Christmas message to the community.