St Canice's Sisters in Stone!
06 Dec 2018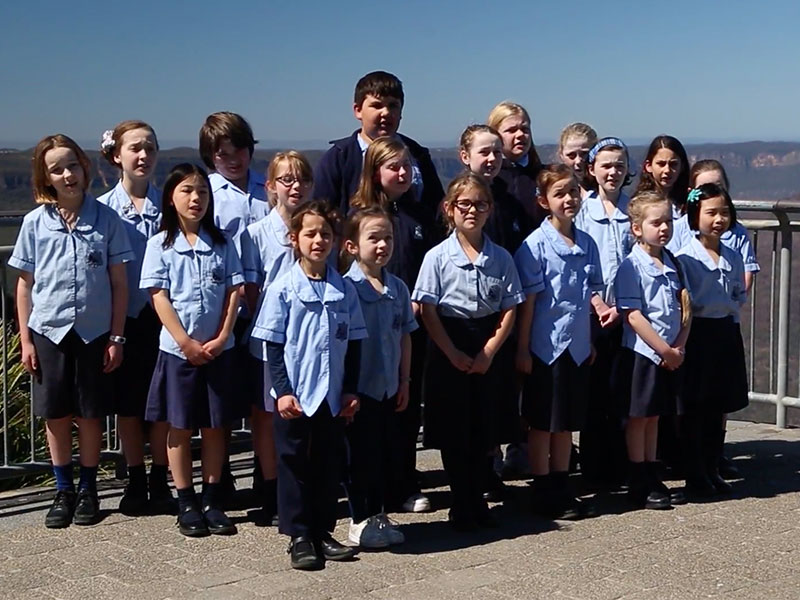 St Canice's Primary, Katoomba has adopted a school totem inspired by Blue Mountains landmark, the Three Sisters. The move is part of a project aimed at helping this local community understand its Aboriginal culture.
Local elders Aunty Carol Cooper and Aunty Jacinta Tobin explained the totem project supports a whole school approach embedding Aboriginal culture in formal education.
"This approach is about connecting to country and identifying a spiritual link represented by animals, birds, flora or landscape features,'' Aunty Carol said.
A key part of the project is the facilitation by local elders like Aunty Carol and Aunty Jacinta, who advised the school to look to the Three Sisters for inspiration.
St Canice's Principal Mark Geerligs said Aunty Carol and Aunty Jacinta's passion is to share their earth wisdom with students and teachers.
"Their belief is as we teach our kids to observe and relate to earth as a living mother, it teaches respect and responsibility,'' Mr Geerligs said.
"It was a very proud moment for the school when we were asked to take the Three Sisters as its totem. When Aunty Carol spoke with me, I told her that some of our students were at Echo Point about to help the Council map a walking trail and that soon students would also be walking to the Three Sisters to paint watercolour impressions of this iconic site. Aunty Carol replied, 'this totem is meant to be," Mr Geerligs said.
The St Canice's community will be part of a special ceremony this Term in relation to the totem, to be known as Sisters In Stone. The students, staff and parents are all excited about this great honour and responsibility.