Ensemble at Leura Garden Festival
12 Oct 2016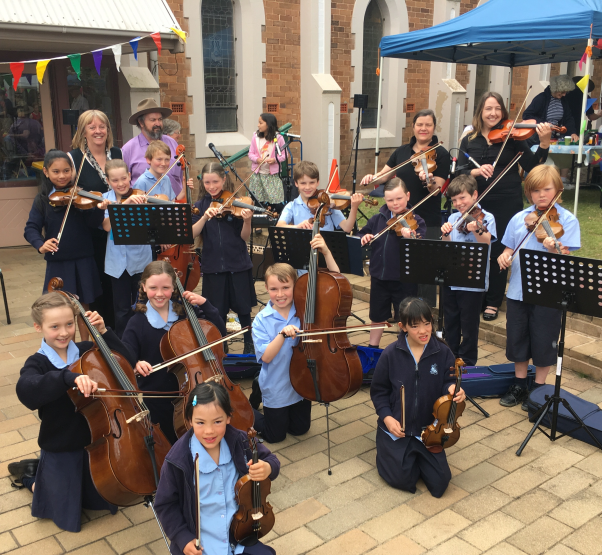 We were very proud of our St Canice's Ensemble who played magnificently at the Leura Uniting Church fete last Saturday, as part of the Leura Garden Festival.
Attendees were" Leanna, Carlia, Campbell, Joseph, Sam, Luke, Kaitlyn, Kayla, Marleah, Emma, Holly, Fionn, Xavier, Karen, Saskia, Viv and Phil.
Thanks to Phil Rooke, the teachers and parents who played and supported us.
FACEBOOK
01 Dec 2023

Thank you Mr Dane! Kinder have had Mr Dane finishing his pre service teacher training with us for the last 4 weeks. We surprised him with a card and cake to say thank you, good luck and good bye 👋

01 Dec 2023

Look out Santa! You've got mail! Kinder have been very busy writing you some very polite letters (with just a few present requests) and we walked over to the post office to post them today. We are sure he will love our beautifully crafted letters complete with excellent spelling and lovely neat handwriting!