Ensemble at Leura Garden Festival
12 Oct 2016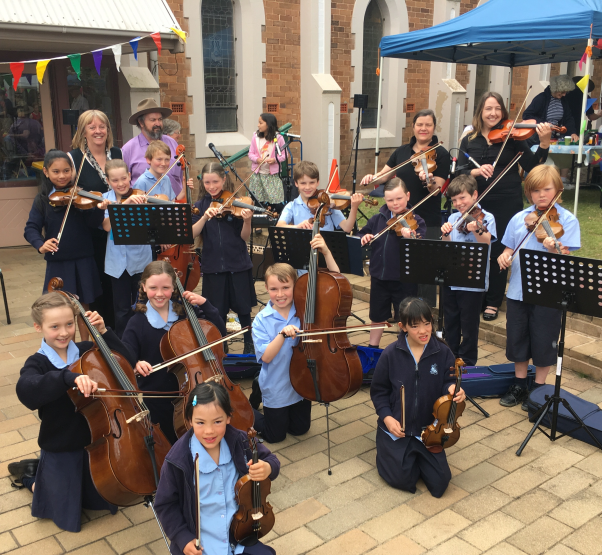 We were very proud of our St Canice's Ensemble who played magnificently at the Leura Uniting Church fete last Saturday, as part of the Leura Garden Festival.
Attendees were" Leanna, Carlia, Campbell, Joseph, Sam, Luke, Kaitlyn, Kayla, Marleah, Emma, Holly, Fionn, Xavier, Karen, Saskia, Viv and Phil.
Thanks to Phil Rooke, the teachers and parents who played and supported us.
FACEBOOK
02 Dec 2022

Today St Canice's welcomed Lino from NRL League Stars Inspire Inclusion and Diversity program. Our S2 & S3 students listened to a presentation full of resources with important messages about attitudes, values and skills relating to respect, health, wellbeing, inclusion and diversity followed by some activities on the playground. Thank you Lino for visiting us 🏈🤗 #NRL