Mary Aikenhead Day
23 Jul 2014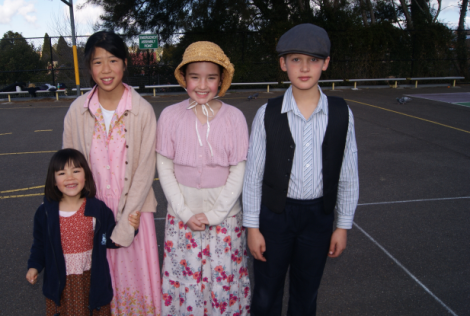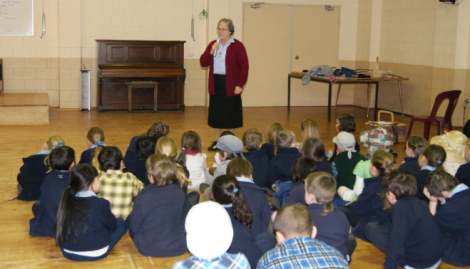 St Canice's celebrated Mary Aikenhead Day on Tuesday 22nd July by dressing in old fashion clothing.
On July 22, the students from St Canice's Katoomba took a step back to Colonial times when all classes spent time learning how people lived in 1839.
The occasion was the celebration of the 175th Anniversary of the Sisters Of Charity's work in Australia. Many students and staff dressed up in colonial clothes which enhanced the fun atmosphere of the day.
The day began with a prayer celebrating the life of Mary Aikenhead. At recess the children were given damper with butter and golden syrup. The Union Jack was then raised and the children and staff sang the National Anthem "God Save the Queen" The classes were then split into house colours to march around the playground. Some excellent marching was observed by the Queen of Marching Mrs Jennifer MacPherson. The afternoon saw the children participate in old style school lessons witheach class performing a short presentation.
The students learnt how to sew, they made dolls from pegs, they learnt how to play elastics and old style games, they re enacted school life from the 1830s, discovered how to recite Australian poetry and created their own play about the colony in 1839.
The day was highlighted by a presentation of all the activities after lunch. Sr Colleen and Sr Mary from the Sisters of Charity thanked the school for their interest in the traditions of their Order and valued the way St Canice's school community celebrated their unique history each year.
Thank you to Sr Colleen and Sr Mary who came along and helped with the celebrations.