Mark Geerligs Announces Retirement
15 May 2019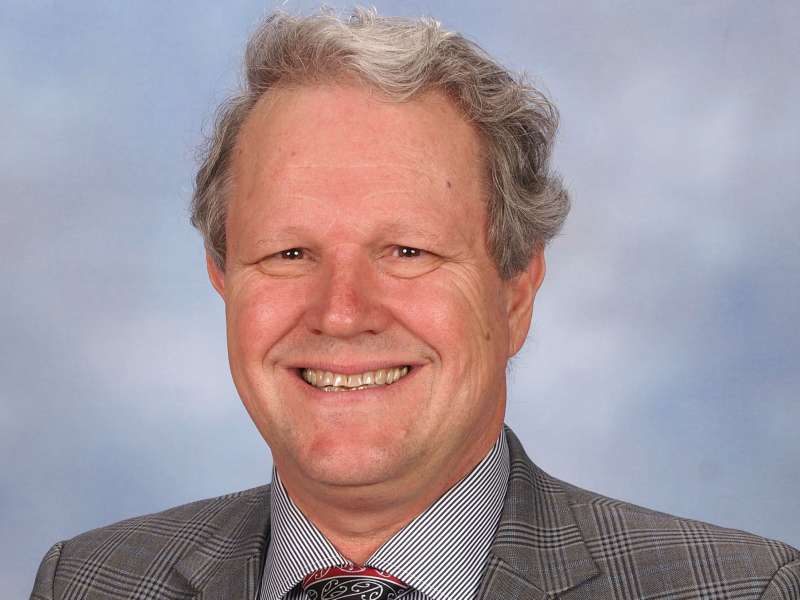 After 33 years of Principal leadership, 29 of those in the Diocese of Parramatta, St Canice's Principal Mr Mark Geerligs has made the decision to retire at the end of the 2019 school year. The School would like to acknowledge the outstanding contribution Mark has made as a Catholic educator and leader.
Beginning his teaching career in 1981, Mark became a Principal in only his seventh year as a teacher when he accepted the role of Principal of St John's Catholic Primary School Trangie in 1987. In 1991, Mark was appointed Principal of Our Lady of the Nativity Primary Lawson. In 1996, he was appointed Principal of St Finbar's Primary, Glenbrook and Our Lady of the Rosary, St Mary's in 2003. Mark has been the Principal of St Canice's since 2014.
Mark is a caring, supportive and faith-filled leader. In each of his leadership roles, Mark has built strong and enduring connections with the school community. He is a passionate educator who has always sought out opportunities to enrich the students' learning, whether that has been within the school or in the broader community.
Mark has championed the role of the creative and performing arts in enhancing students' learning. He is widely recognised for the many exceptional projects he has led in the school and the Blue Mountains community. The creative and performing arts could have no stronger advocate.
Mark has made a significant difference to the lives of young people in the schools he has led and served. He is a relational and inclusive leader who sets high expectations of students and encourages them to be the best they can be.
The St Canice's school community is keen to acknowledge Mark's work and achievements in months ahead. The process of recruitment for a new Principal of St Canice's will commence shortly.
Finally, we wish to express our appreciation to Mr Geerligs for the support provided for Catholic schooling as, together, we give witness to the Gospel that enriches the lives of our children and the communities in which we live.
FACEBOOK
02 Dec 2022

Today St Canice's welcomed Lino from NRL League Stars Inspire Inclusion and Diversity program. Our S2 & S3 students listened to a presentation full of resources with important messages about attitudes, values and skills relating to respect, health, wellbeing, inclusion and diversity followed by some activities on the playground. Thank you Lino for visiting us 🏈🤗 #NRL