St Canice's Olympic Day
19 Aug 2016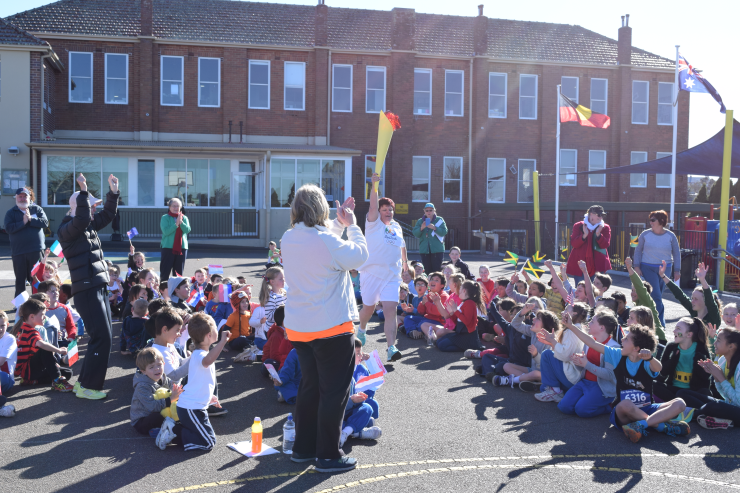 On Tuesday 16th August the St Canice's community was blessed with a glorious day to enjoy their Olympic inspired activities.
We started the day with an Opening Ceremony – marching into the playground behind our flag-bearers. The athlete's and official's oath were read. This was followed by a spectacular Torch entrance by Mrs Kondek and lighting of the "cauldron" by Mrs MacPhearson. Then Mr Geerlig opening the games.
Then the day's activities began. Children participated in Equestrian (hobby horse) events, shot put (bean bags), cycling (trike/balance bike), marathon, Thai Chi, dance, boomerang throwing, basketball and soccer. There were commentators, referees (who sin-binned those who were too awesome or gorgeous) and a real sense of fun as we all "got physical".
In the afternoon we gathered in the hall for the medal ceremonies for each event – there was lots of anticipation and cheering! We were lucky enough to have a dais (made by Mr Van der Walle) and medals (made by the Van der Walle family). After this, we were treated to the various cheers / dances of our competing countries. There was Dutch, Polish & Irish dances, as well as a Haka, Italian & USA cheers plus a Jamaican Anthem.
Everyone had fun and we witnessed some amazing moments of the Olympic spirit of fair play. Another occasion to be proud of our St Canice's community.